Steve M. Evans, D.O.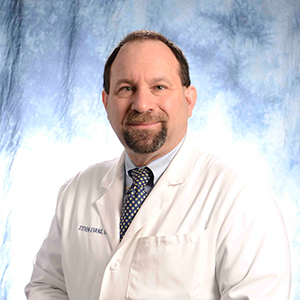 Dr. Evans received his undergraduate degree from Gettysburg College and his medical degree from Philadelphia College of Osteopathic Medicine (PCOM). He completed his residency in Emergency Medicine at PCOM. Dr. Evans was the founder and Director of Occupational Medicine at CarePlex in Pottstown, PA for 17 years. While there, he focused on spine and musculoskeletal care and developed an interest in pain management. Dr. Evans is also board certified in Occupational Medicine.
Informed by his own struggles with chronic low back and neck pain, Dr. Evans is passionate about helping patients navigate the complex choices and divergent paths in managing back and neck pain. He is also enthusiastic about helping chronic pain patients manage the complexities of pain management. Dr. Evans practices with disciplined compassion and offers his patients a broad spectrum of treatment options tailored to each individual's unique requirements. This includes an emphasis on non-opioid treatments and technologies in the rapidly advancing science of pain management.